Dedicated Regional Drive Closer to Home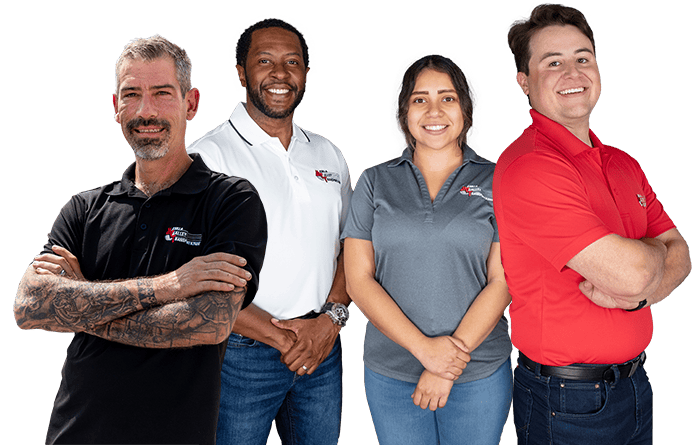 CALL US TODAY
866-722-4803
Where Family, Careers, and Success Come Together!
Are you looking for Dedicated Regional Truck Driving Jobs near San Antonio, TX?
MVT has the best CDL Jobs in San Antonio, TX. Let our relationships with some of the country's most successful companies be to your advantage. We're opening new lanes with opportunities to choose from great regional routes that get you home regularly and keep you moving. Here, consistency and stability are the key to you finding your way to a million miles and then some.
Benefits Include:
$500 Orientation Pay On First Paycheck!
Great Weekly Pay!
Weekly Direct Deposit
Reliable Home Time
No Touch Freight
No Endorsement Required
100% Dry Van Loads
Rider Program
Pets Welcome
Referral Pay $1,000
Orientation in El Paso, TX, Nashville, TN, or Laredo, TX
Hard-to-beat bonuses and incentives:
Monthly fuel incentive bonuses
A NEW CAR GIVEAWAY every quarter
$25,000 Grand Prize bonus for the driver with best end-of-year MPG
Minimum Requirements:
CDL Class A
6 months of recent Tractor Trailer Experience
What other people say about us

Excellent benefits, good money, And the guys and gals in El paso home terminal are always nice and friendly to help out with things.

Overall a great experience, everyone I meet was super nice, genuinely,very happy they MVT gave me my opportunity to work here, thank you.

Great place to work I would recommend this place to anyone out there looking for a a great career
Frequently Asked Questions
How often will I get paid?
Weekly, via direct deposit, when allowed by law.
Am I qualified if I have a DUI?
You must Not have a DUI within the last 36 months.
Where will I attend MVT orientation?
In El Paso, TX, Nashville, TN, or Laredo, TX
Does MVT have terminals or drop yards?
Yes, MVT has five terminals and more than 30 yards all over the United States.
How long is MVT orientation?
Two to Three days, but sometimes it requires an extra day.
What will I need to bring to orientation?
Ten years of employment history with good phone numbers and dates.
If you were self-employed within the last ten years, please bring verification. (W2's or Tax Forms)
If you have had a time of unemployment within the last ten years, please bring verification. This includes unemployment check stubs
Drivers license and Original SS card or ( birth certificate if SS card not available)
Copy of your DD214, if you were in the service within the last ten years
Beneficiaries names, addresses, and SS#'s
Voided check or a deposit slip along with your bank's address and phone number. (For Direct Deposit)
Does MVT use electronic logging?
Yes, MVT uses only Electronic Logs
What kind of trucks do you have?
MVT has International Trucks, all late models.
Do I have to have a haz-mat endorsement?
No, MVT does not require Haz-Mat endorsement.
Does MVT pay a Referral Bonus?
Yes, MVT pays a $1000 referral bonus.